N2QAYB000934 Replacement PANASONIC TV Remote Control
Replacement Panasonic Television Remote Control N2QAYB000934
GO Company Product Code: RC PANASONICTV-N2QAYB000934
Description: Brand New Replacement Panasonic Television Remote Control N2QAYB000934.
Remote Number: N2QAYB000934
Remote Type: InfraRed (IR)
Brand: Panasonic
Supplied with Panasonic Models: TH-32AS610A, TH-42AS640A, TH-50AS640A, TH-60AS640A, TH32AS610A, TH42AS640A, TH50AS640A, TH60AS640A.
The model number can usually be found on the back or side of your Television, or on the front of your owner manual / instructions. If not sure, please ask us.
This replacement remote control operates all Panasonic TV's, it has all the main buttons / functions of all the genuine original Panasonic remote controls released.
NO PROGRAMMING, Just add "2 X AAA" New Alkaline batteries.
This replacement PANASONIC TV remote control operates all PANASONIC Televisions.
Please check the button / function layout of the replacement Panasonic TV remote control below.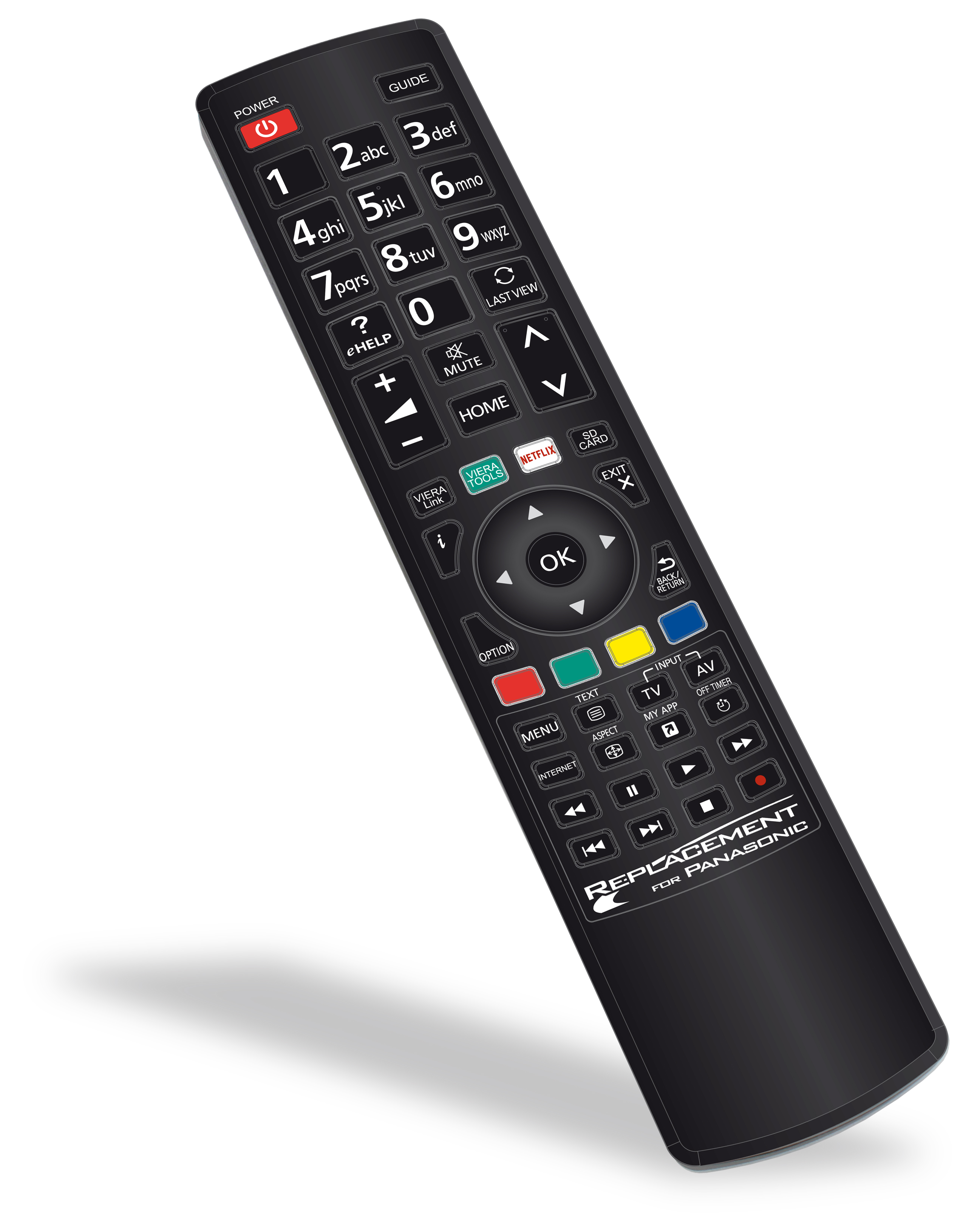 Requires 2 x AAA batteries
In stock, ready to GO!